Camille & Theresa- Custom Friendship Rings
Camille & Theresa- Custom Friendship Rings
Posted on Tuesday, August 7th, 2018 at 9:55 am by Mike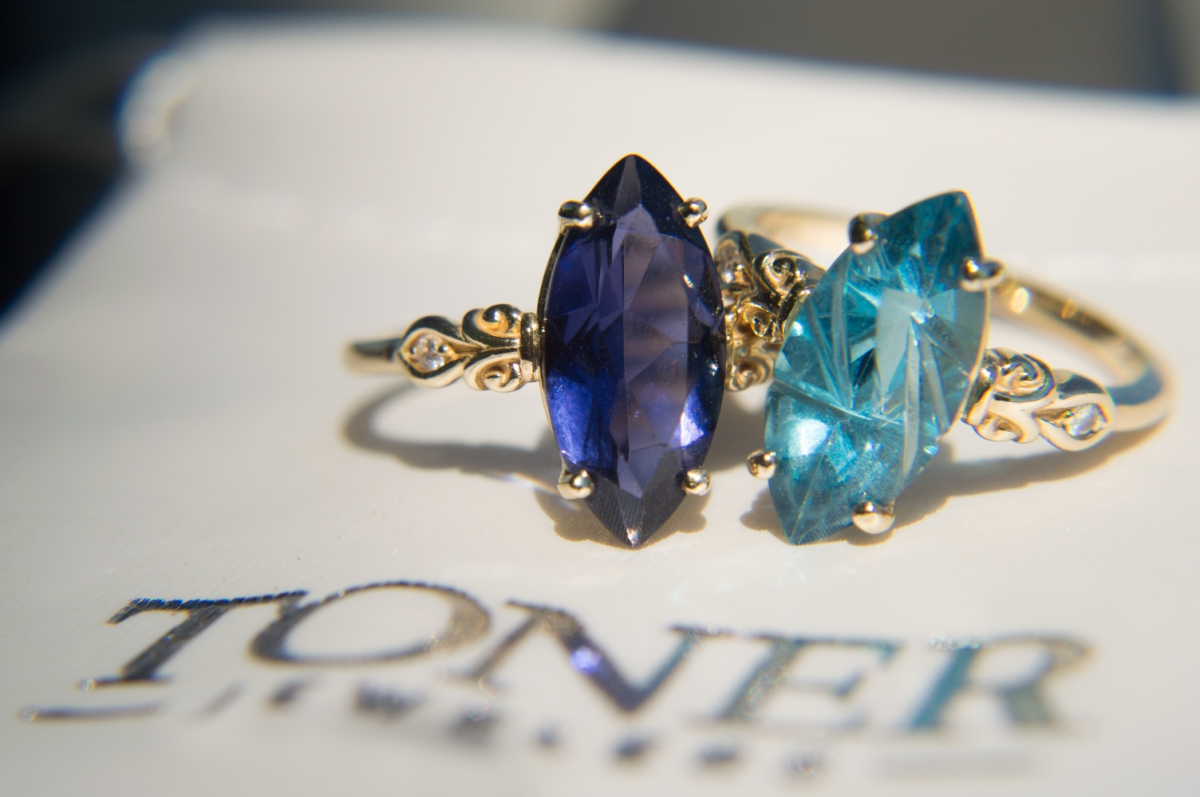 Camille & Theresa- Custom Friendship Rings
By: Shannon Richmeier
"There is nothing on this earth more to be prized than true friendship," Thomas Aquinas.
The true beauty of jewelry does not come from the sparkles and shiny materials used to create it; it comes from the emotion it evokes. Jewelry is a sweet reminder of love, friendship and family. In this case, Toner Jewelers was proud to help create a unique, custom way to represent an exceptional friendship.
This year, Toner Jewelers was lucky enough to have been graced with the friendship of Camille Nuti and Theresa Wynne. Friends through high school and college, Theresa came to Toner Jewelers with the brilliant and thoughtful idea to create a custom ring for her best friend, Camille.
With the help of Toner Jewelers' GIA gemologist, Paizley Tew, Theresa designed a custom ring ring of 14kt yellow gold with diamond side stones featuring a fantasy cut marquise shaped blue topaz center stone. Camille was happily stunned by her best friend's gift.
Shortly after Camille received her custom friendship ring, she returned to Toner Jewelers to have GIA Gemologist, Paizley Tew, help design a matching friendship ring to give to Theresa in return. Together, Paizley and Camille created a custom 14kt yellow gold ring with diamond side stones featuring a rare iolite marquise shaped center stone.
Theresa was overjoyed with this beautiful gift of friendship. Now these long-time friends will always have their custom made, friendship rings as reminder of their cherished and true friendship.